WELCOME TO
FITWELL

- MANUFACTURER & EXPORTER OF A COMPLETE RANGE OF FASHION-ORIENTED KNITTED APPARELS FOR MEN/BOYS, WOMEN/GIRLS AND CHILDREN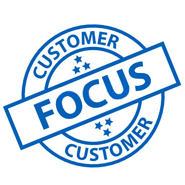 Exceptionally

FASHIONABLE
We are highly focused and adherent to the exact requirements of our customers since we believe that our customers stand at the center of our world. We always strive to make apparels for them that truly exceed their level of expectations.
We make apparels that are extremely comfortable and convenient to wear. We stitch creative styles in soft, luxurious knitted fabrics and flattering styles for every figure.
We have achieved excellence in the quality of our apparels for which reason we have won the hearts of our valuable international clients in a very short span of time. We give foremost importance to the quality of our apparels.
We understand the roots of Fashion and we make knitted apparels that are exceptionally fashionable, meeting up the rapid changes in the consumer's needs and desires for fashion. We create Fashion that you really thirst for.